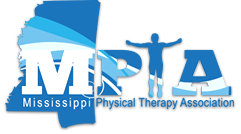 MPTA Approved Contuning Education Opportunity:
May 4, 2018
Introduction to:
INSTRUMENT ASSISTED SOFT TISSUE MOBILIZATION IASTM TECHNIQUES
Presented by SME
For complete details please see our HERE
Two Sessions Available
Jackson
Thursday, June 14 6:30-8:30pm
2.0 Credit Hours
Results Physiotherapy
330 Ridge Way
Flowood, MS 39232

Tupelo
Thursday, July 12 5:30-7:30pm
2.0 Credit Hours
North Mississippi Medical Center
830 S Gloster St
Tupelo, MS 38801

Speaker
Ryan P Cummings, PT, DPT
Board-Certifed Clinical Specialist in Orthopaedic Physical Therapy Physical Therapist II: Johns Hopkins Outpatient Rehabilitation Facility Clinical Faculty: The Johns Hopkins & George Washington University Orthopaedic Physical Therapy Residency Program
Course Description
This 2-hour course covers the theory and basic skills necessary to
safely begin Instrument Assisted Soft Tissue Mobilization (IASTM)
techniques using HawkGrips IASTM tools. In this basic skills
acquisition course, participants will receive hands-on instruction in the proper use of IASTM through a heavy lab-focused teaching format. The course will address proper instrument selection to address body contours & reach target tissues. Lab attire consisting of shorts as well as swimsuit or halter-tops for women is essential to allow for proper practice of techniques.
Registration
$40 for Members, $60 for Non-Members, or $20 for Students.
SPACE LIMITED - REGISTER TODAY!
CONTACT: Michael Wilkerson | Executive Director
EMAIL: mbw1073@gmail.com
For complete details please see our HERE



© Copyright 2011-2019 MSPTA.ORG. All Rights Reserved.
Website Design Company | WideNet