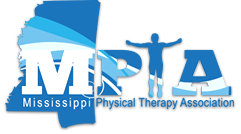 CALL FOR PROPOSALS 2018 MPTA FALL CONFERENCE DEADLINE FOR SUBMISSION: MARCH 31, 2018
January 19, 2018
The Mississippi Physical Therapy Association, a Chapter of APTA, (MPTA) is accepting proposals for the

2018 Fall Conference in Gulfport on September 28-29, 2018

. MPTA is the only professional organization representing physical therapists and physical therapist assistants in Mississippi. The purpose of the MPTA Fall Conference is to foster advancements in physical therapy practice, research, and education.

We will be accepting proposals through March 31, 2018.

Speaking at the MPTA Fall Conference is a great opportunity to share your knowledge and enthusiasm.
MPTA wants to encourage speaker participation. Thus, we will reduce your registration fee if your proposal is selected. If not, we'll offer you a discount off the early-bird registration rate. For selected sessions, we will offer a flat honorarium that can be divided among the speakers of that session in whatever manner those speakers decide. We welcome PTs, PTAs, and all others with expertise in the topic of their presentation to present a proposal for this meeting.
Programming sessions are either 1 or 2 hours in length with no breaks or up to 4 hours in length with one to two 15 minute breaks. The majority of educational sessions will be at the 2 hour length. Depending on the perceived popularity of a topic, we may request that you offer it twice as we will have multiple sessions running at concurrent times. Offering a presentation twice may increase the number of options for attendees to get the information they're seeking.
Click here to download the proposal application.

© Copyright 2011-2018 MSPTA.ORG. All Rights Reserved.
Website Design Company | WideNet