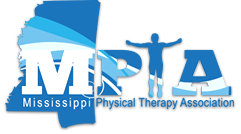 Candidate Statement - Special Election President-Elect
January 17, 2018
Candidate Statement – Office of President – Elect
Margaret (Meg) Y. King, DPT
In 100 words or less, prepare a statement of how your experience and expertise could be used in the office you seek to further the objectives of the Mississippi Physical Therapy Association. Please be sure to include any experience you have that is specifically relevant to the position for which you have been nominated.
I currently serve as the PTA Program Director at Holmes Community College. Under my direction as program administrator, the Holmes Community College PTA Program recently received initial accreditation from CAPTE. My previous work experience includes a director of rehab at a rural facility that included acute, OP, swing bed, and school therapy settings. I have worked in acute, OP, swing bed, home health and school settings as a therapist. I am intimately familiar with the administrative duties required of a member of an executive committee of an organization such as MPTA. I have had many opportunities to serve on community and philanthropic boards as well.
In my current position as PTA Program Director at Holmes Community College, I have the opportunity to speak with PTs and PTAs across the state on a regular basis. I hear the challenges they face and the success stories that are not often communicated with other professionals. I get to glean insight from PTs, PTAs, administrators, and patients. This enables me to keep abreast of the current pulse of Physical Therapy in MS.
In 100 words or less, explain your perceptions of the direction the Mississippi Physical Therapy Association should take in the future and how your goals for the position you seek will affect this end.
Recently, MPTA was instrumental in the successful passing of the Licensure Compact which will enable therapists to more easily transition to practice in neighboring states. This was a major accomplishment. Therapists and administrators alike are thrilled with this positive step forward.
MPTA is currently gaining momentum in the state of Mississippi. We have a much improved social media footprint, we have expanded continuing education events to include more areas of the state, and we have facilitated meaningful legislative changes such as the Licensure Compact. My goals for MPTA would not make a major departure from the current path. I would like to see MPTA offer continuing education in a more varied format and at a lower cost to practitioners. Consumers are seeking meaningful value conscious courses that fit in their schedule. These courses and social media are the primary avenues through which clinicians interact with the MPTA. Foster increased positive interactions with the MPTA and we will be more likely to identify the values of the members and continue to carry on the mission of the MPTA.
Provide brief biographical information in 100 words or less, highlighting your education, work experience, current employment and volunteer work with APTA and other organizations. Include any other information you wish to share.
I grew up in Grenada MS. My father is a small business owner and my mother is an amazing math teacher. I am blessed to be married to my best friend Jason King, PTA. We have a son named Will and we currently live in Batesville MS. I have traveled over much of the world but I'm a small town MS girl at heart. I graduated from MSU and UMMC and I work at Holmes Community College. I have a passion for physical therapy, education, and all things Mississippi related. I love what I do and the people I get to interact with every day.
My background in community service is extensive. My parents instilled in me the importance of giving back to others at a young age. Some of my earliest memories are of Christmas Eve trips to Clarksdale MS to deliver gifts to families in need. They taught me the importance of compassion, service, and listening. Jason and I continue to emphasize these lessons to our son through acts of kindness and compassion. We want him to learn empathy through our example.
I have had many experiences throughout my life but have not officially volunteered with MPTA. I have a passion for our profession and I have a unique opportunity to assist with moving the MPTA forward in their mission. I would be honored to serve the members of the MPTA and help continue their work to further enhance the practice of physical therapy in the state of MS.

© Copyright 2011-2018 MSPTA.ORG. All Rights Reserved.
Website Design Company | WideNet