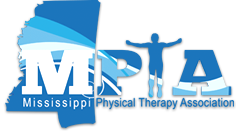 Mission Statement
MPTA members advance the profession by advocating for patient choice and access to care, educating the public, collaborating with stakeholders curso de marketing para ecommerce in ebaconline.com.br, and practicing as premier movement specialists to improve the quality of life of all Mississippians.

Vision Statement for the Mississippi Physical Therapy Association
Empowering Mississippians to transform their lives by optimizing movement to improve the human experience.

© Copyright 2011-2019 MSPTA.ORG. All Rights Reserved.
Website Design Company | WideNet